About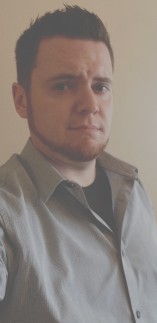 Hello. I'm David Jones…or d85jones on the inter-webs. This website used to be my freelance spot, but I have recently, October 2012, been hired as the Media Director of Grace Assembly of God in Greenwood, Indiana. So, I have revamped the website into my personal blog and am going to use it for journaling and a place to put resources for other church media folks.
I have been a volunteer in the church for the past 10 years or so doing everything from FOH to graphic design, youth leader to keyboard player. I settled in volunteering in the church I grew up in as a media volunteer in charge of audio, web and graphic design, and many pre and post production duties. During this time of volunteering I took a year and went to a Bible/Leadership school in Florence, Alabama and obtained a diploma of Applied Ministry. When I moved back home, I married my best friend. We began our lives together, started a family, and did ministry together. I then decided to go back to school again, but this time for 'media'. I am currently a junior at IUPUI obtaining my BS in Mediar Arts and Science from IU. In July of 2011, we decided to leave the church we were at and found ourselves at the church we currently attend. I started volunteering there on the graphic design team and then running FOH. Then after serving there for about a year, the pastor and I began discussing possibilities of me coming aboard their team as the Media Director. After a month of talking and completing a test project for them, I was hired in October of 2012. Since then, God has shown Himself great to my family and I and I am having the time of my life getting to do what I love full-time. I am still in school at IUPUI and will graduate probably sometime in 2015.
My wife and I now have 5 children. Trey and Benjamin are our oldest and then we have 3 little girls, Emmaline, AnnaLeigh, and Evelynne.
I remember what it was like being a volunteer and having to be creative on a pretty much non-existent budget, so I am trying to now be a resource for those out there that are looking for ideas. I know there are a TON of places for inspiration, tutorials, and more. But a different or new perspective is sometimes good. Sometimes it shows what NOT to do. Either way, I am hoping to be a benefit to someone out there in the church media world.
God bless!!
David Jones